Hanoi has been listed among top ten travel destinations for 2014 by TripAdvisor, based on reviews and ratings from millions of travellers using the world's largest travel website over the past 12 months. Hanoi is eighth in the list, behind Beijing (fourth) and ahead of Siem Reap in Cambodia and Shanghai in China.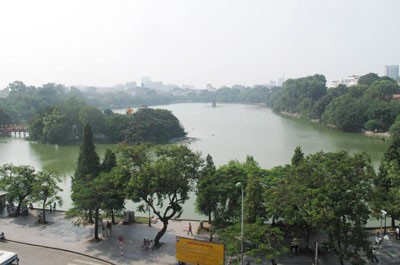 Hoan Kiem Lake in Hanoi (Photo:SGGP)
TripAdvisor's most popular travel destinations for 2014 also include Istanbul, Rome, London, Prague, Marrakech, and Paris.
Last year, the website ranked Hanoi eighth among its top travel destinations on the rise.
Hanoi plans to welcome 3 million foreign visitors this year. Last year, the capital city greeted 2.58 million overseas tourists, up 22.9 percent.-VNA