A non-profit tourism project is bringing foreign visitors into the homes of Hanoians.
Launched by Students in Free Enterprise of Hanoi University and Hanoi Kids last week, Home Visit has host families inviting tourists into their homes for discussions about Vietnamese history, religion, and art over pungent fish-sauce-soaked meals.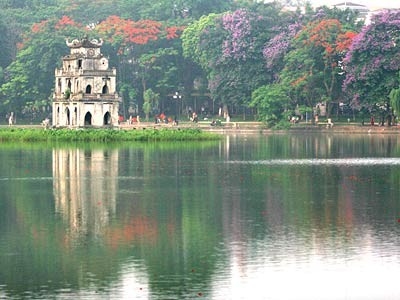 (File) Hồ Gươm, or Sword Lake, in downtown is viewed as Hanoi's heart
The families explain the meanings of the various dishes to their guests, and teach them about the traditional arrangement of furniture in Vietnamese homes.
Discussions also often focus on the generational differences since many Vietnamese homes have at least three generations living under one roof.
The tours take place daily from 6-9 pm, with each group of two to eight tourists being taken from their hotels to the hosts' homes by taxi, cyclo, motorbike or bus.