Ho Chi Minh City's tourism sector expects a target of 3.5 million international visitors and total revenue of VND49,000 billion (US$2.45 billion) for next year, year-on-year increases of 11 and 20 percent respectively, according to the Department of Culture, Sport and Tourism.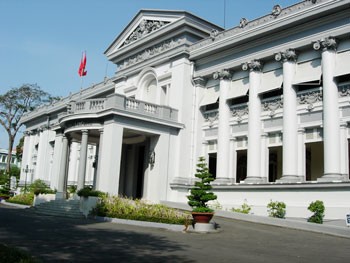 The Ho Chi Minh City Museum is one of the favourite tourist destinations in the city. (Photo:KK)
More than 2.6 million foreign tourists came to Ho Chi Minh City in the first 10 months of the year.
The city tourism sector hopes to see over 3.1 million international travelers in 2010, up 20 percent against the same period last year and exceed the year's target of 2.8 million.
The industry has continued to enhance the quality of tourist products and services as well as promote the city's images to local and foreign visitors.