The 2016 Gangnam Health Tourism Conference was launched at Sofitel Saigon Plaza in Ho Chi Minh City, yesterday with the participant of over 20 top Korean hospitals and Vietnamese beauty salons, private hospitals.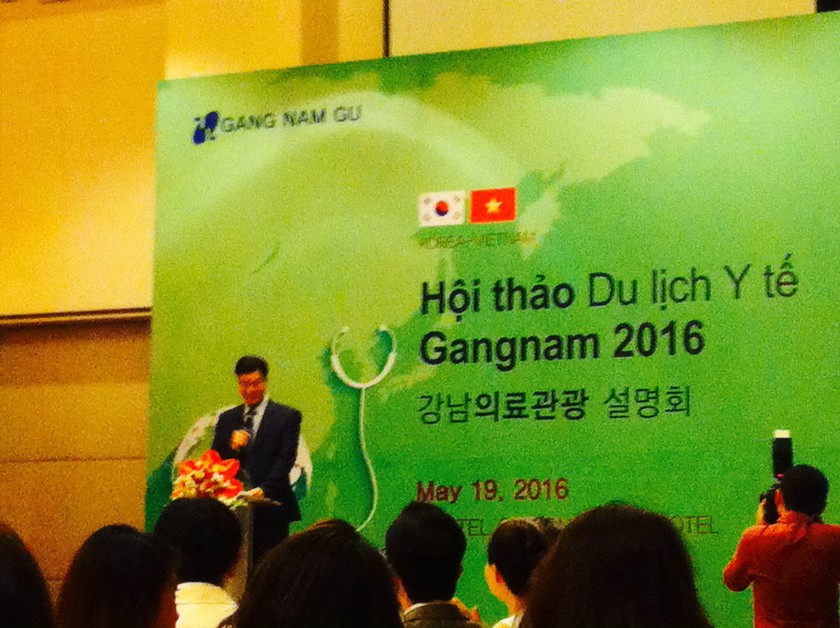 Representative of the South Korean Consulate General in HCMC has speech at the conference
The conference aimed to build and develop international cooperation relations in health care between Vietnam and the Republic of Korea.
Speaking at the conference, Ms Shin, Yeon Hee –Major of Gangnam-Gu said Gangnam-gu is one of the most attractive cities in Korea. Each year the city welcomes over 8 million foreign visitors and is not only the center for business, culture and art but also for IT, education, medical care & service and finance. 2,400 medical centers are located in Gangnam-gu and innumerable number of national and foreign patients visits Gangnam-gu to receive the finest medical care.
"International tourists visiting the city increase 20 percent each year and the city is home to 80 percent surgery and dermotology clinics in Seoul", she added.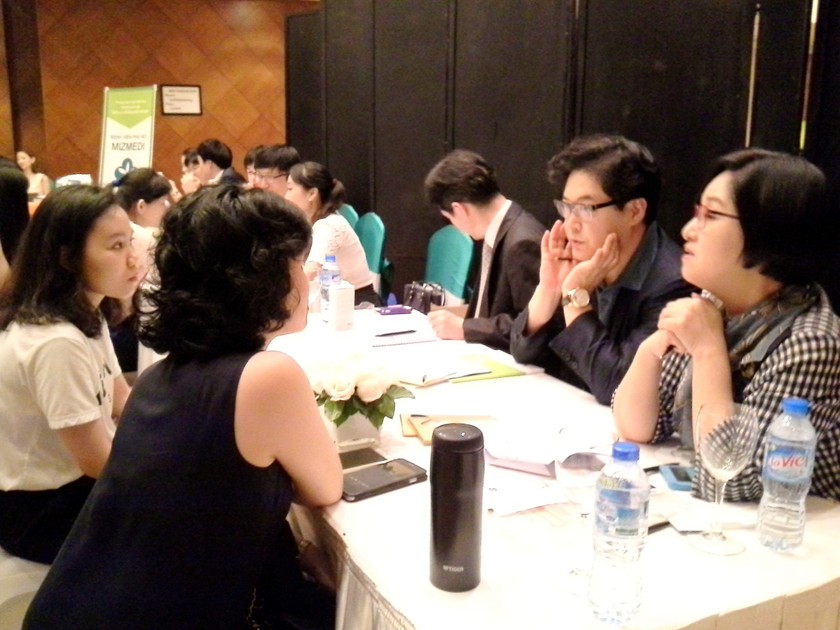 Korean doctors are consulting at the conference
Ms. Bae, Keun Hee –Medicaltourism Team Manager from Pulic Health Center said last year the city received 5,6 million international visitors including Chinese, Russian, Vietnamese and is expected to reach over 8 million in 2016 and 10 million in 2018.
"The conference is not only chance to exchange & introduce Gangnam's health tourism sector to HCMC but also to set up cooperation between Gangnam-gu health organizations and Ho Chi Minh City's health & tourism sectors. Ms Bae, Keun Hee appreciated highly the Ho Chi Minh City's development potential hoping that in the upcoming times, the two cities will continue cooperate and exchange experiences in all fields".