Electric bicycles, motorbikes and all means of motorized transport will not be allowed on the streets in Hoi An on Mondays, Wednesdays and Saturdays from 8 a.m to 11 a.m, 2.30 p.m to 4.30 p.m, and 7 p.m to 9 p.m, according to Mr. Truong Van Bay, deputy chairman of the People's Committee of Hoi An.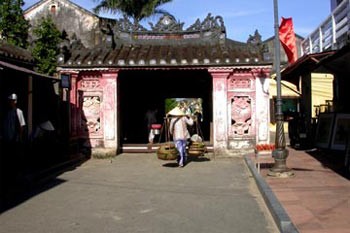 Hoi An ancient town was recognized by UNESCO as a world cultural heritage site in 1999.
People must leave their means of transport at parking lots outside the town before entering. The walking town is only for pedestrians, wheelchairs and other means of motorless transport.
The local authorities hope to bring quiet and a comfortable atmosphere to visitors as well as to preserve the ancient architecture of the town.
The walking town is expected to be a popular feature of Hoi An. It reflects not only the architecture, but is also related to urban society and culture, trade development and tourism in the town.