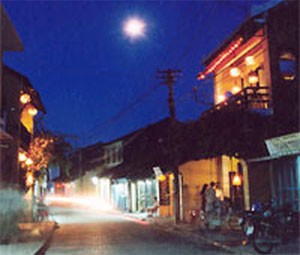 A peaceful night in Hoi An town
Authority in Hoi An Ancient Town has decided the UNESCO World Heritage Site have one more day which no engine sound can be heard in its beautiful town.

Hence, no engine sound can be heard in the town in four days a week. It also means no kinds of vehicle to travel around the town except for bicycles.
The town authority also banned music from restaurants, hotels and coffee bars but they will turn on these sweet music pieces instead, via public speakers that have already been put in place.
In addition, electric bicycles looking like motorcycles are prohibited to enter the town to ensure safety for visitors.