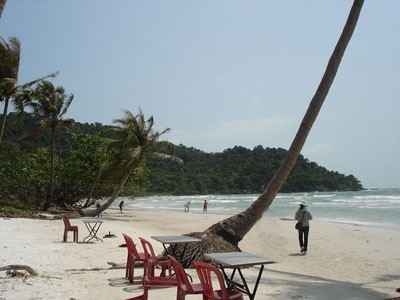 The southern island of Phu Quoc. More holidaymakers enjoy HCMC-Phu Quoc trip on Vietnam Airline's cheap price flight (Photo: U. Phuong)
Tran The Dung, deputy director of Young Generation Travel Company, said holidaymakers buying its summer tours increase seven times more than those last year thanks to promotion domestic flight tickets of the national flag carrier Vietnam Airlines' stimulus program.
We sold only 600 tickets in May and June last year but this year we attracted more than 4,500 holimakers, said Tran The Dung.
It is due to the flagship carrier's program of promotion and ticket booking improvement.
In addition to available former flight, this year Vietnam Airline issued cheap tickets for four new destinations resulting in more tourists.