In July alone, the international arrivals in the country reached 846.3 thousands, an increase of 20.8 percent compared to last month and up 41.2 percent against the same period last year.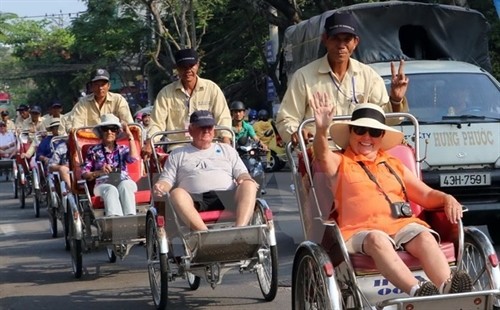 The number of international tourists arriving in Việt Nam has increased in July-VNS photo
Of these, international arrivals by air increased 17.8 percent compared to last month while arrivals by sea saw a rise of 31.3 percent. However, arrivals by road reported an increase of 49.4 percent.
For the first seven months of this year, international tourists traveling to the country reached 5.55 million, an increase of 24 percent compared to last year.
Vistors from Asian nations were 4 millions, up 29.5 percent. European visitors increased 14.1 percent and American ones up to 12.5 percent.
The country welcomed 344.5 thousands of U.S visitors, up to 14.4 percent while the numer of Australia travelers arriving in Vietnam reached 195.7thousands, an increase of 6.6 percent.