In August, Vietnam welcomed around 899, 700 international tourists, up 6, 3 percent in comparison with last month, according to Vietnam National Administration of Tourism (VNAT).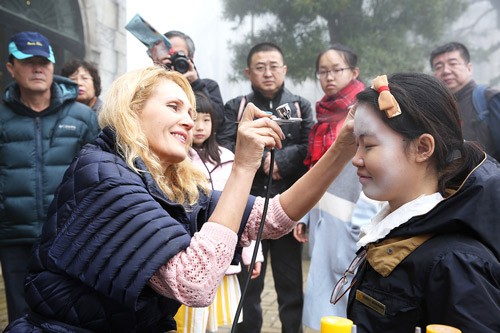 International tourists arrived in Ba Na.




This is the record highest month recorded since the beginning of the year although this year's tourism season ended.

In the first eight months, 6, 4 million international tourists arrived in Vietnam, an increase of 25, 4 percent compared to the same period of last year. Of these, 4, 64 million and 1, 05 million international arrivals respectively came from Asian and European region.
Vietnam has extended its visa exemption policy for the United Kingdom, the French Republic, Federal Republic of Germany, Kingdom of Spain and Republic of Italy, contributing to bring a rapid growth rate in European tourist arrivals.
Vietnam received nearly 504, 000 the American States arrivals, up 13 percent over the same period of last year.