The People's Committee in the central province of Khanh Hoa is considering installing cameras at strategic locations to protect foreign tourists from being victimized by petty thieves and pick-pocketers.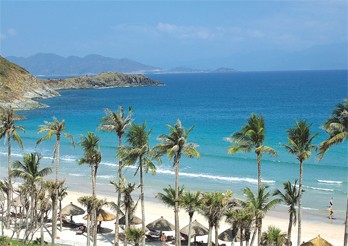 Nha Trang City in the central province of Khanh Hoa is a draw with many foreign tourists, especially Russians
Province leaders held a meeting with police officials on October 11, in which they discussed various measures to prevent crime, especially against foreign tourists.
Senior lieutenant-colonel Nguyen Van Ngan, head of police in Nha Trang City, one of Vietnam's finest beach resorts, said that in the last two years many foreigners, in particular Russian holidaymakers who have recent flocked to the province, were robbed.
However, police rarely caught any of the criminals due to shortage of personnel and language difference. Moreover, tourist agents did not cooperate with the police in providing detailed information of their customers.
Ngan said that the police force in the province is preparing a plan to guarantee more safety for holidaymakers in Nha Trang City, which depends on tourism as its main economy. As per the plan, the aim is to protect all holidaymakers, for whose protection and security special teams will be set up.