The Mekong Delta province of Kien Giang will host the 2016 National Tourism Year, offering opportunities for visitors at home and abroad to explore southern Vietnam.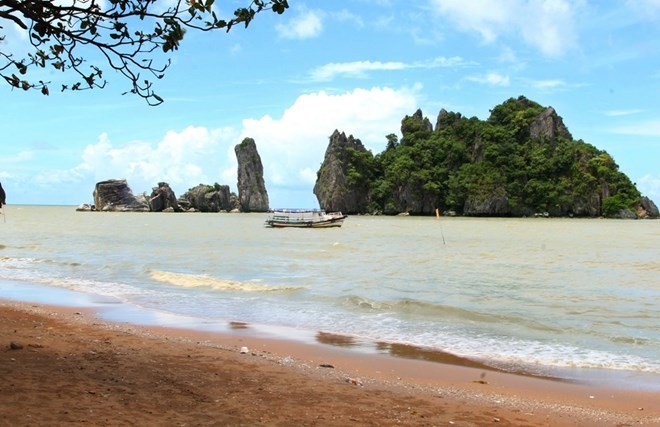 Father and Son Rock, a renown tourism site in Kien Giang (Source: VNA)
In January, the province will hold a ceremony to announce the Tourism Year. On the occasion, the U Minh Thuong National Park will be awarded a certificate recognizing it as a Ramsar site.
More festivals commemorating local heroes and historical events will be held in the following months, including a ceremony marking the death anniversary of the nation's legendary founders – the Hung Kings, along with cultural and sports activities such as an industrial trade fair, an international semi-marathon race and a bicycle tournament.
In particular, the official launch of the National Tourism Year will be held on April 9 in the island district of Phu Quoc, a popular tourism destination of Kien Giang.
With 12 provinces and one centrally run city, the Mekong Delta is considered the country's biggest region for rice and fruit production.
Kien Giang is home to many popular tourist sites such as U Minh Thuong National Park, the Giant Buddha Pagoda and Phu Quoc Island.
The 2017 National Tourism Year will be hosted by the northern mountainous province of Lao Cai.