Head of the Jeju Tourism Promotion Department Yang Gi Cheol hoped that the cooperation will bring more Vietnamese tourists to Jeju, especially MICE visitors as well as enhance tourism exchange between the two countries, particularly Vietnam and Jeju.

On this occasion, Jeju Special Self-Governing Province and relevant departments had have a working session with Vietnamese airlines to launch supporting programs for charter flights and opening direct flights on Jeju-Vietnam route, taking advantage of Jeju's visa waiver policy for Vietnamese citizens

More than 118,000 Vietnamese tourists visited the South Korea in the first four months, presenting a year on year increase of 33.5 percent. Vietnam is seen as a key market for South Korean tourism industry with the highest growth among international tourist markets to Korea.
According to KTO, Jeju greeted 3,699; 4,751 and 4,767 Vietnamese MICE visitors in 2015, 2016 and 2017 respectively. Jeju expects to receive more than 5,000 Vietnamese travelers in this year.

Vietnam leaded Southeast Asian countries in the number of MICE tourists of 55,918 visiting Korea in 2017, up 70 percent compared to the same period last year. About 15,121 Vietnamese MICE visitors came to Korea in the first four months in this year, up 20 percent versus year ago.
Korea expects to receive over 400,000 Vietnamese visitors in 2018, up 25 percent compared with last year.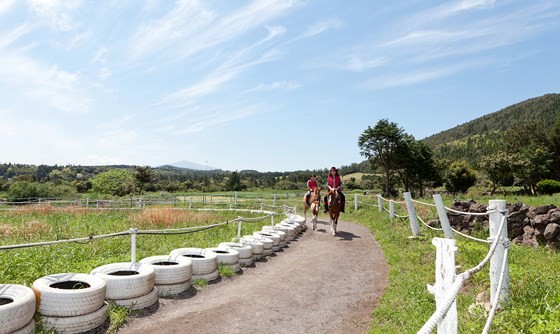 Horse riding in Jeju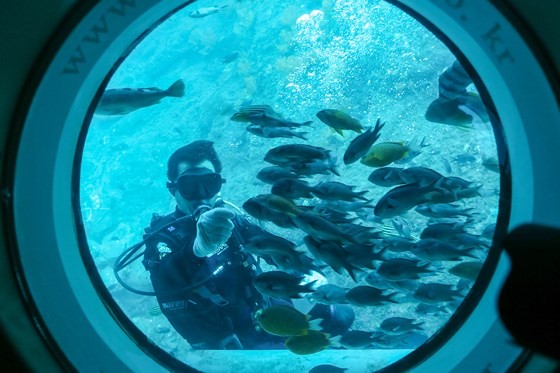 Diving service in Jeju Island