The People's Committee of Hung Yen has licensed Korea's Bridge Inter-Line to build a US$70-million golf resort in the northern province.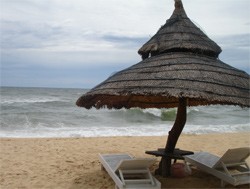 The US$70-million golf resort will be built on an area of more than 180 hectares. (Photo: KK)
The five-star Van Giang resort in the district of the same name will take up 180 hectares of Long Hung and Nghia Tru communes.
Provincial party secretary Nguyen Dinh Phach says the Korean firm will be helped in any way possible to get construction started and completed.
Bridge Inter-Lines is also planning to build housing for foreigners who live and work in Van Giang and nearby Ha Noi, according to a company representative.