Bac Ha District in the northern province of Lao Cai is famous for the Tam Hoa plum and is often called 'white highland' because of the  plum blossoms which are in full bloom during springtime, creating a glorious and beautiful landscape, a sight which thrills many tourists.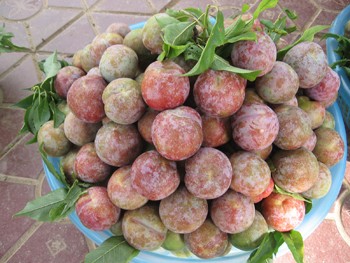 Tam Hoa plum
Each year the Double Five Festival, on the 5th day of the 5th lunar month marks the end of the plum harvesting season. This year for the first time in 40 years, the harvest season has been delayed by nearly two months due to the cold wave in the beginning of the year.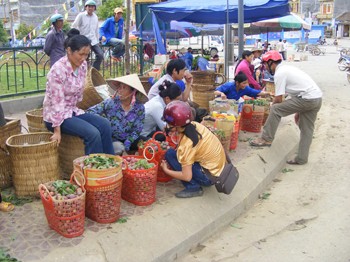 Plum for sales on market-days
The plums only began to ripen in early June after a week of sunny weather. Local people pick plums early in the morning to sell in the market. These days' visitors can wander amidst plum orchards and bask in the sunshine in Bac Ha.