Deputy Minister of Transport Le Dinh Tho yesterday required airlines to reduce airfares for passengers especially those travelling to central provinces in the upcoming Tet holidays.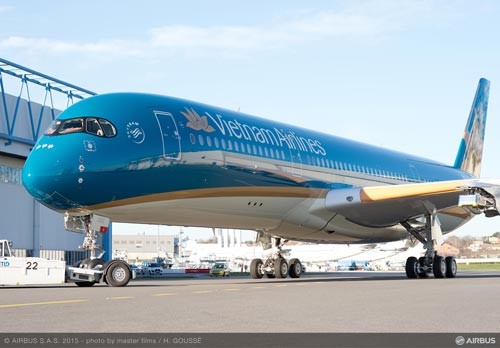 An aircraft of Vietnam Airlines at Tan Son Nhat Airport (Photo: SGGP)
The deputy minister put the requirement on table at a meeting with Tan Son Nhat International Airport and relevant agencies in HCMC on January 11.
 
However, Vietnam Airlines' representative said that the airfare reduction must be planned soon. At present the company had nearly sold out Tet tickets so it is impossible to lower the prices. The company will build a plan to reduce the fares for passengers during off-hours in the next year Tet festival.
Vietjet Air representative affirmed they can reduce 15-25 percent of ticket prices for night flights to central provinces in the Tet. And if Tan Son Nhat Airport reduces ground handling service prices and the Civil Aviation Authority of Vietnam approves the airline to supplement the number of night flights, it can cut down more.
 
Director general of Saigon Ground Services Nguyen Dinh Hung said that the company will work with airlines to seek a suitable fare cut measure.
 
Deputy Minister Tho said that bus companies have spent part of their fund to assist workers from industrial parks to return home in the Tet holidays. Airlines posted high growth rate for the entire year so they should reduce the fares for passengers especially those from the central region, Mr. Tho reaffirmed his requirement.
 
Airlines should recalculate their fares, he said.
 
He asked airlines to share information and work together to fly in accordance with the schedule which the ministry has approved and best serve customers in the Tet. Relevant agencies should better coordination to solve traffic jam and ensure security.
 
If having any difficulty, they can directly report to the ministry for handling instructions to prevent time loss.