A photo, logo and slogan contest for promoting tourism in Da Nang, open to professional and amateur photographers both in Viet Nam and abroad, has been launched aiming to market the tourism potential and special features of the city.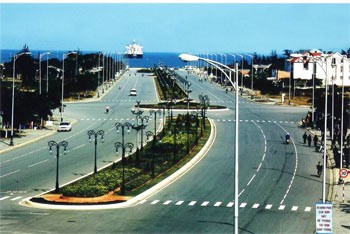 Pham Van Dong Street in Da Nang City
Works submitted to the contest cannot have been entered in any previous contests and cannot have been displayed publicly. They must also illustrate the attractive features of Da Nang as a tourist destination and leave a deep impression on the viewer.

Logos and slogans must also include a short piece (100 words) of writing.

The contest is jointly organized by the Da Nang Department of Tourism and Da Nang Association of Art Photography.

Entries must be received by the Da Nang Department of Tourism (118 Le Loi Street, Hai Chau District, Da Nang City, email: danatourism@dng.vnn.vn) by September 5.
Contact www.dulich.danang.gov.vn for further information.