People's Committee of Quang Ngai province yesterday announced that the province approved the Muong Thanh Hotel Group's project of building a four-star hotel in Ly Son island district, a trade center and a five-star hotel in Quang Ngai city.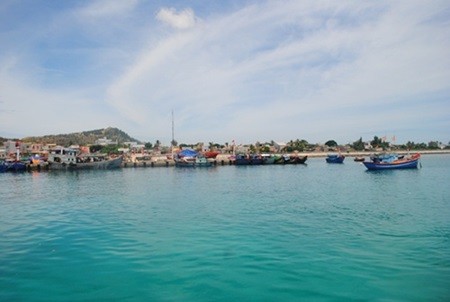 Ly Son Island -Photo: VNS
Firstly, the Muong Thanh Group will invest around VND 250 billion to build a four- star hotel with its scale of 5- 7 floors, locating on Ly Son island district.
The hotel includes around 80- 120 rooms, a luxury restaurant system, a 700 seat- conference hall, swimming pools, area of massage and spa, sport area, outdoor tourist park and others.
Next, the group will implement a project of building a trade center and a five- star hotel in Le Hong Phong ward, Quang Ngai city, covering an area of 3, 2- 3, 5 hectares. The hotel will be desinged 20 floors with a total capital of VND 450 billion.