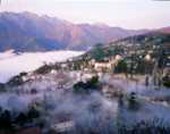 Sapa town
Nowadays, Sapa is a favorite destination for many domestic and foreign tourists. There are four train trips to Sapa everyday. Mr Hau A Lenh, chairman of the People's Community of Sapa town, hopes: "Sapa will receive more than 500,000 tourists in 2010".
The changes

Thanks to the strong development of tourism, Sapa attracts many investors. Recently, Victoria Hotels-Resorts (France) hired five carriages from Hanoi Railway Passenger Transport Company to take tourists to Sapa.
They invested US$ 1 million to improve the interior of those carriages with all modern facilities to be equal to rooms of a four-star hotel.

According to Mr Do Du Bac, director of Sapa's Trade and Tourism Department, the town's authorities have just set up the Youth Volunteers Force to help and protect tourists when they are bothered by beggars, hawkers or robbers.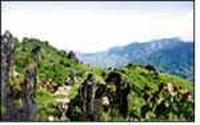 Ham Rong area
This team also teaches English to souvenir shop assistants of Mong tribe background. The move is to enable them to communicate effectively with foreign tourists.

Most of the tourists are pleasantly surprised about Sapa's clean environment and Mr Bac said that is Sapa's strong point.
The weak point is the lack of tourist infrastructure, but that will be overcome soon, as Sapa is keen on to develop a stable tourism industry.
And new look

According to Mr Hau A Lenh, Sapa is keen to develop a stable and professional tourism industry, focusing on ecological tourism, travel and relax packages, tours of remote mountain villages. The authorities will build a new and modern Sapa while maintaining its traditional culture.

The issue here is how to invest in education to raise the people's awareness. Therefore, Sapa can become a stable tourist town within a clean environment.