The Central Region Airports Corporation on Thursday launched a new terminal of Danang International Airport to serve both domestic and international flights.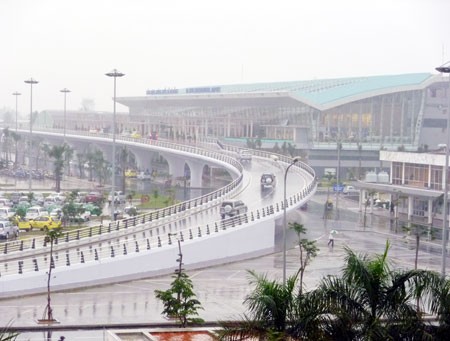 A picture of the new terminal at Danang Airport is taken on December 15, 2011 (Photo: Nguyen Hung)
It took four years and more than VND1,300 billion (US$65 million) to build the new terminal, which is south of the old terminal. The new structure covers 14,400 square meters.
On Thursday alone, the new terminal is to handle 44 domestic and international flights operated by Vietnam Airlines, Jetstar Pacific and a Chinese carrier, said Nguyen Hoang Lien, office manager of Central Region Airports Corp.
The terminal includes three floors and one basement, the check-in area, 36 counters and other facilities.
The new facility is located in Hai Chau District, five km from the city's center. It is designed to be able to handle five million passengers and one million tons of cargoes per year in the initial period. The capacity is set to increase in order to serve six to eight million passengers per year by 2015.
Early this October, Transport Minister Dinh La Thang suspended the chief of the airport's terminal project management board for slow construction during the minister's inspection at the country's third biggest international airport.

Work had been accelerated since then.