"The Essence of Vietnam" brandname connecting three coastal provinces of Thua Thien Hue, Quang Nam and Da Nang will be launched with the main technical consultant from international experts under the EU-funded Environmentally and Socially Responsible Tourism Capacity Development Program (EU-ESRT) project.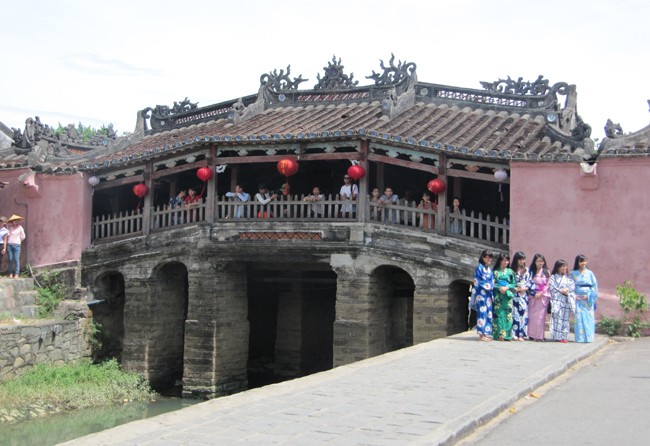 Hoi An (Quang Nam) is a must-see destination in the central region -VNS
The Essence of Vietnam aims to promote Vietnam's outstanding tourism products in the central region. It also is expected to be suitable for the national tourism slogan "Vietnam-Timeless Charm".
The EU-ESRT will continue cooperating with three provinces to complete the project's logo and slogan as well as website.
The 11 million Euro project will be run till November 2016. The Vietnam National Administration of Tourism under Ministry of Culture, Sport and Tourism will implement the project directly. The project includes supporting policy and building cooperative networking between state and private organizations; setting up high level tourism staff and strengthening tourism competitiveness; developing responsible tourism in Vietnam.