Cam Ranh Airport near Nha Trang has installed new runway lights that will be put into operation today, Mr. Luong Van Thanh, the airport's director, said.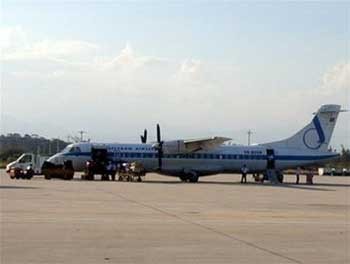 Cam Ranh Airport
The first night flight will leave Cam Ranh for Ho Chi Minh City at 7 pm today. The airport receives around 10 flights and 2,800 passengers every day.
Opened in 2004 in Cam Ranh Peninsula, about 30 km from Nha Trang, it has four runways. Upgrade of the airport at a cost of around VND2.99 trillion (US$188 million) has begun in two phases that will last until 2025.
Cam Ranh is expected to become an international airport that can receive 16 planes simultaneously by 2015 at the end of the first phase, and 21 by 2025. It will also have the capacity to handle more than one million arrivals in 2010 and double that by 2020.