Representatives of 80 biggest Russian travel companies have arrived in Nha Trang city of Khanh Hoa province to join in seminar featuring tourism development potential on October 24- 26.
During the seven days, Russian companies will have opportunity to participate in a tourism workshop at Vinpearl Resort, work with Anex partners in Vietnam, research hotel & restaurant system and tourism services for Russian travelers.
In the period of 2014- 2015, inbound tourism market from Russia and former Soviet Republics to Vietnam in general and Nha Trang city in particular has faced to difficulties because of the influence of Russia's economic recession and rouble devaluation, reducing approximately 8 percents for Russian tourists to Vietnam compared to last period.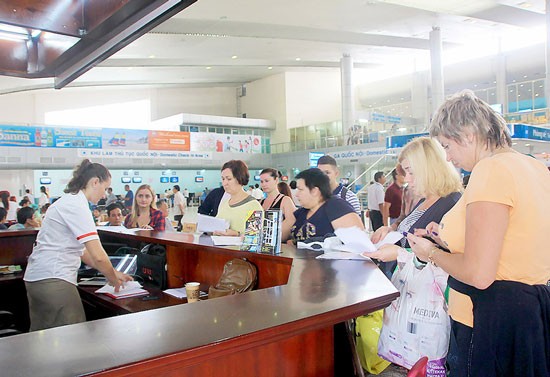 Russian tourists choose Vietnam as first destination. (Photo:SGGP)