Provincial Party Committee, People's Council, People's Committee and Vietnamese Fatherland Front Committee of Ninh Binh province held a solemn ceremony on March 26 to mark the 25th anniversary of its re- establishment (April 1, 1992- 2017).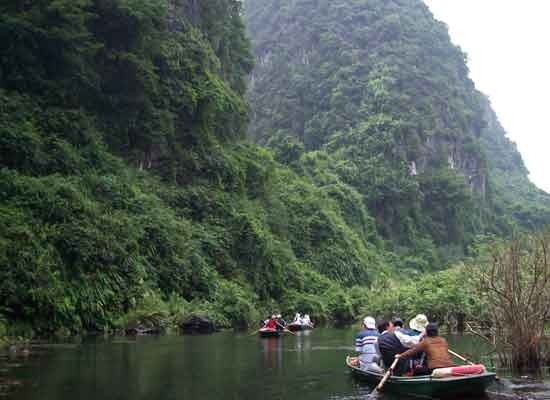 Ninh Binh proves to be one of leading attractive destinations of the country. (Illustrative photo: Dao Thuy)
Vietnamese President Tran Dai Quang attended and had a speech in the celebration.

On the occasion, Party General Secretary Nguyen Phu Trong sent congratulation flowers to the provincial party committee, authorities and people of Ninh Binh.
With an area of nearly 1,400 square kilometers, the northern province has rich natural terrain which are divided into three different areas of haft-mountain, hollow and coastal plains.

It has two cities and six districts with a population of 950,000 people. Last year, gross regional domestic product (GRDP) increased 52 times compared to 1992, budget revenue at VND 7,264 billion increased 181 times compared to 1992, export turnover up to over US$ 1 billion increasing over 400 times higher than the first year of the re-establishment of the province.
Speaking at the ceremony, President Tran Dai Quang stressed that the province has to strengthen technology transfer for industrial production, density increase for high technological products and fresh technology …
In parallel, Ninh Binh needs to focus on sustainable tourism development, especially being ecological tourism in combination with development of production and business to help tourism industry of Ninh Binh to be the key's economy, one of leading attractive destinations of the nation.
The locality needs to preserve, embellish and prove values of heritage, culture- history sites, and protect landscapes as well as environment, added the President.