Two of Vietnam's international airports, Noi Bai in Hanoi and Da Nang have been selected among the best 30 airports in Asia by the website The Guide to Sleeping in Airports.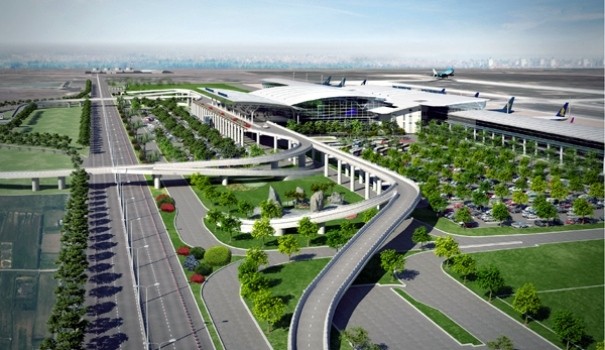 New international terminal T2 at Noi Bai Airport
Based on overall airport experience as determined by voters, Noi Bai and Da Nang international airports are ranked No.28 and No 23 respectively.
This has been a remarkable effort since the Noi Bai's new international terminal T2 was put into practice from May 2014. the terminal has a capacity of 19 millions passengers and a 47-aircraft parking garage. The airports are equipped with modern facilities, which create leading quality airports, underground fuel-filling system, a lot of check-in counters and same numbers of check-in luggage counters, which make the airport, avoid being overloaded. The airport also provides servives, such as free wi-fi, free drink, restaurants, shops and more.
Da Nang International Airport is the third busiest airport in Vietnam. It is an important transportation hub in the central region. The new terminal building opened at the end of 2011 offering travelers modern facilities and a wide range of airport services, including many shopping and dining venues. Last year, Da Nang Airport was also selected among the top three best airports in the world by Hong Kong's Dragon Air, based on a survey of 96 airports world-wide.
Meanwhile Tan Son Nhat International Airport is ranked the 4th on the list of the worst airports in Asia by the 2015. It was blamed for poor quality of services on its large number of passengers.