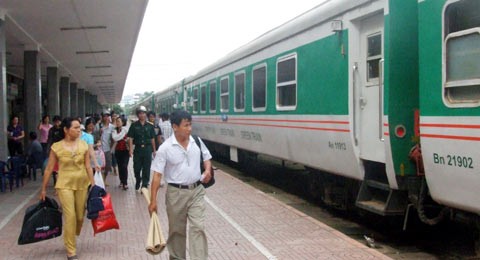 Passengers at Hanoi Railway Station
The Vietnam Railway Corporation announced August 19 discounts of up to 25 percent on the trains between Hanoi and Ho Chi Minh City for travel between August 15 and December 15.
Passengers entitled to the maximum discount will be those that have lost their jobs and students traveling in groups of 15 or more.
Passengers buying tickets 60 days or earlier will get a 20 percent discount, and those buying at least 15 days in advance will get 10 percent off.
Others traveling in groups will also get various discounts.