Vietnam Railways yesterday announced that they would implement an online rail ticket selling system from September 1.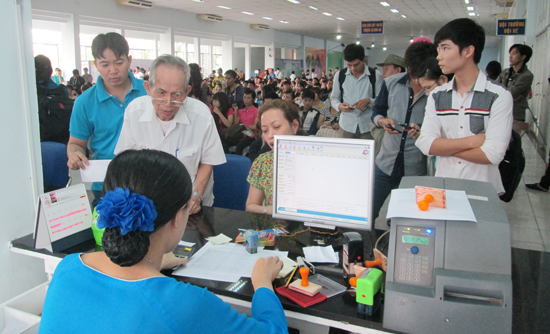 Passengers can book train tickets online from September 1 (Photo: SGGP)
Passengers will access www.vetau.com.vn , www.dsvn.vn or www.vietnamerailway.vn to book, make payment and print tickets themselves.
They can print invoices after typing ticket code and sufficient information as required at www.hoadon.vantaiduongsathanoi.vn for stations in the northern region and www.hoadon.vantaisaigon.vn for those from Da Nang city to the south.
If passengers want to make payment at railway stations, they will book tickets on www.dsvn.vn, click post-payment icon and come to the stations to receive tickets.
Passengers should provide personal information exactly and keep ticket details secret to guard against malefactors, the railway industry advised.
In the first half of September, it will halt rail ticket payment at post offices, transaction offices of Vietnam International Bank (VIB), and via Internet banking and ATM transfer to ensure the new system operate stably.