During six day holiday, Kim Lien relic site in the central province of Nam Dan's Nghe An where is President Ho Chi Minh's hometown and considered as an attractive destination, received more than 136, 000 domestic visitors and 11 international delegates from Laos, Russia, Korea, America, Rumani, reported Director of Kim Lien relic area Nguyen Ba Hoe on May 4.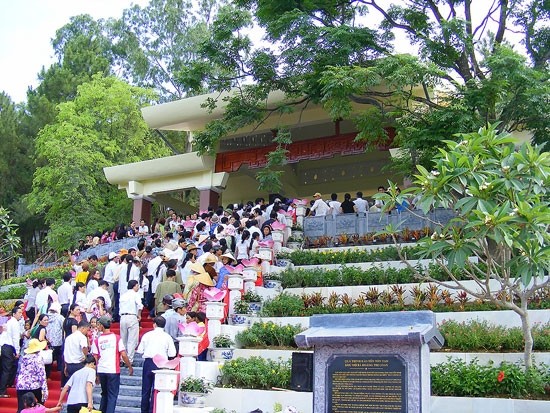 Kim Lien relic site attracts thousands of visitors at home and abroad. (Photo:SGGP)
The management board of the relic site said that there were 3, 029 delegates with 136, 680 travelers visited the Sen (Lotus) Village; Hoang Tru Village; and the tomb of Mrs Hoang Thi Loan, Uncle Ho's mother which is located on Dong Tranh Mountain Peak.

Crowded tourists from Hanoi, Bac Ninh, Ho Chi Minh City and Ca Mau also visited and offered incenses to Uncle Ho.

On this occasion, the relic site in collaboration with the People's Committee of Nam Dan district organized an art performance to advertise Nghe Tinh Vi-Giam folk singing to praise President Ho Chi Minh and the country. The organization board also launched a book exhibition on Uncle Ho.