The Civil Aviation Administration of Vietnam has asked the transport ministry for a decision to reopen Pleiku Airport in the Central Highlands province of Gia Lai , its Director General Lai Xuan Thanh said.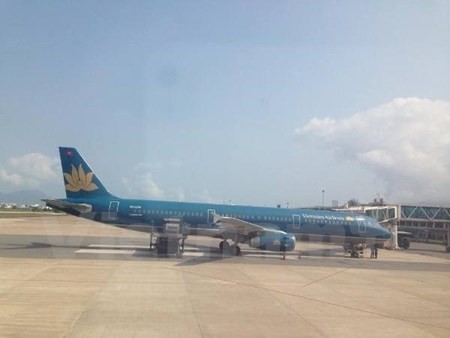 A Vietnam Airlines plane at Pleiku Airport in Gia Lai Province. (Source: VNA)
The airport in the Central Highlands province was closed for the second phase of an upgrade project between March 15 and October 25, following a request by the transport ministry.
The project to upgrade the airport, the construction of which began on September 24, 2014, was being funded by the central government and Gia Lai budgets, and the Airport Corporation of Vietnam .
The VND 950-billion (US$ 43.2 million) project included expansion of the airport's runway, building of two aprons to accommodate A321 aircraft, and upgrade of the lighting system and the passenger terminal.
The upgrade was expected to end by October.
However, the construction process was speeded up and completed ahead of scheduled.
The airport is expected to be reopened to passengers on September 1.
It is the only airport for Gia Lai and Kon Tum provinces.
All flights to and from the airport were suspended during the seven-month closure.
Agents in Gia Lai, however, remained open to business and sold tickets for flights departing from Buon Ma Thuot Airport in the neighbouring Dak Lak province.
Pleiku Airport also joined hands with Gia Lai's transport department and travel agencies to offer transportation to passengers who want to travel from Pleiku to Buon Ma Thuot to catch their flights.