Travel agencies received nearly 13,000 visitors in July, doubling the figure of the same period last year.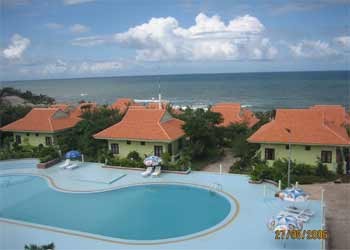 Tour to Phu Quoc attracts a large number of tourists. (Photo: KK)
Tourist companies participating in domestic tourism promotion program in Ho Chi Minh City set up promotional packages & tours with flights cut by 30-40 percent.
Under the program, the national flag carrier Vietnam Airlines; low-cost carriers VietJet Air and Jetstar Pacific have offered cheap tickets for flights to Phu Quoc, Nha Trang, Quy Nhon, Da Nang, Hue, Hanoi and Hai Phong.
The Ho Chi Minh City Tourism Association has launched the tourism promotion programm signed with carriers, Vietnam Airlines, Jetstar Pacific and VietJet Air to stimulate domestic tourism.
The promotional event will run until March, 2015.