Visitors both inside and outside the country now will have the opportunity to explore the Nuoc Mooc ecotourism site that opened in the central province of Quang Binh on August 31.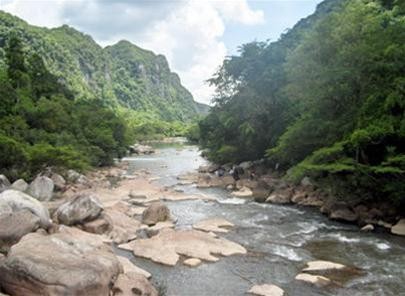 Nuoc Mooc stream (Photo:TTO)
Around 30 km far from the centre of the Phong Nha-Ke Bang National Park, a world natural heritage, Nuoc Mooc boasts spectacular natural landscapes such as the Gio (Wind) waterfall and other ecotourism potentials.
The same day, a drive was launched at the Phong Nha-Ke Bang National Park to call on the local people and holidaymakers to vote for the park as one of the world's natural wonders.
Local authorities expects the drive will help promote the image of Quang Binh's people and historic land, particularly the park's potentials, for the better protection of the world heritage.