The People's Committee of Quang Binh province and Oxalis Adventure Tour Operator on August 16 have launched a new tour to Hang Va and Nuoc Nut caves at Phong Nha - Ke Bang National Park.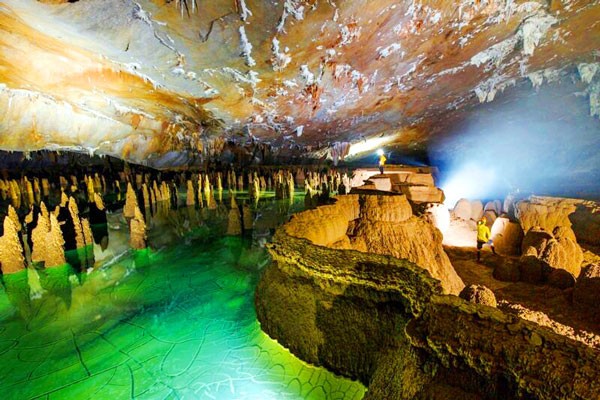 Va cave

Under tours, spending a 10km walking path and a descent, tourists will be led into a 500-meter long stream with a depth of 1 meter; and a wall that averages 5m high and wide. They have to use harness and rope to cross the wall. Then the cave's arch appears. There are many lakes with thousands of walled stalactite and stalagmite columns springing up inside the lake, making up a fanciful scene.

According to experts, the new service should be offered from February to August for its environment protection and biodiversity conservation.

According to the local authorities' regulation, there will be three trips per week with eight travelers each, not exceeding 750 tourists a year.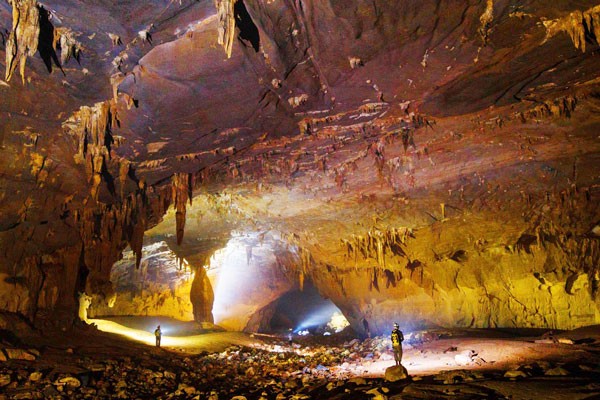 Nuoc Nut cave