Department of Tourism in the central province of Quang Binh yesterday launched its official tourism website for international tourists at www.quangbinh-tourism.com.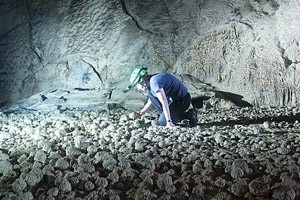 Son Doong cave in Quang Binh attracts more international tourists
This is the first province to build english tourism website for international visitors. The website is aimed to raise awareness of international tourists and those interested in travelling in Quang Binh. Besides, the website is to help international tourists in selecting tours and destinations in the province.
The department said the website is connected to TripAdvisor allowing tourists to get tourism information by many various languages, as part of the strategy to promote Quang Binh within two years