Authority in the northern province of Quang Ninh revoked business license and certificates of shops which violated regulation.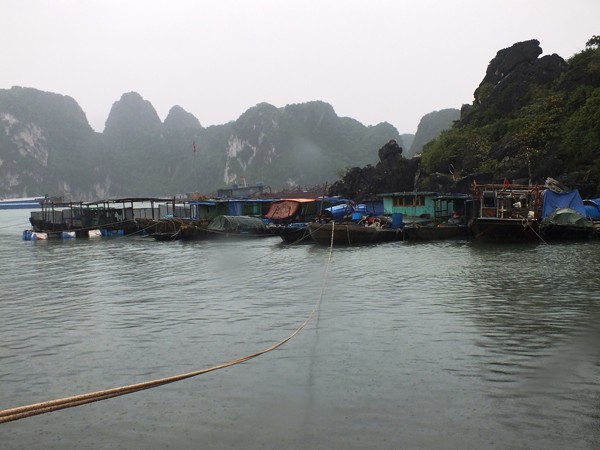 Ha Long Bay, Quang Ninh Province, (Photo: SGGP)
The inter-department mission group yesterday stopped a car which carried 38 Chinese tourists. The tour was organized by Chinh Hoang Dai Phat company yet there is no standard tourist guide in the car.

The group revoked the company's business license and issued a fine of VND25 million to the company for violating the current regulation.

Since the end of March, Quang Ninh administrators launched a campaign to refresh the tourist businss focusing on inspecting travel agents which serve Chinese tourists.

Quang Ninh Province authority yesterday tempararily revoked quality service certificates of shops including Ngoc Rong in Hung Thang ward in Ha Long Town; Viet Hoa in Mao Khe ward in Dong Trieu Town; Viet Hung Pearl Plaza in Vuon Dao Market, Huong Duong Thang Long, Bao Ngoc, Viet Phat 669, Viet Thai, Luc Phuc and Tam Sinh The in Ha Long Town.
Head of the Deartment of Culture and Information in Mong Cai Town Pham thi Oanh said that demand of Chinese tourits through the border gate increased drastically with 1,370,287 in 2016, an increase of 40.7 percent compared same period last year.
Additionally, she added, in the first quarter of 2017, it is estimated that 523,552 Chinese travellers arrived in Mong Cai Town, a surge of 8.2 percent compared to same period last year.

Administrators have taken a firm line in the campaign aiming to " cleaning" tourist business environment. There has been 129 visits to businesses with total fines of VND52,500,000. Inspectors sent document to the Department of Tourist asking to further penalties on these violating businesses.