The UK travel guide Rough Guides has ranked the coastal city of Quy Nhon in central Binh Dinh province third among top nine places to get off the tourist trail in Southeast Asia.
The travel website said f ew tourists have stopped in Quy Nhon, where the main industry remains fishing and the long sandy beaches are well preserved.
Rough Guides suggested visitors take motorcycle taxi to hilltops to north of the city to visit Cham towers which were built between the 11th and 13th centuries returning to town for a seafood supper.
Rounding on the top nine are Umphang and KoAdang of Thailand, Tiny Kratie of Cambodia, Champasak of Laos, Hsipaw of Myanmar, Camigiun Island of the Philippines, TanjungPuting national park of Indonesia, and PerhentianBesar of Malaysia.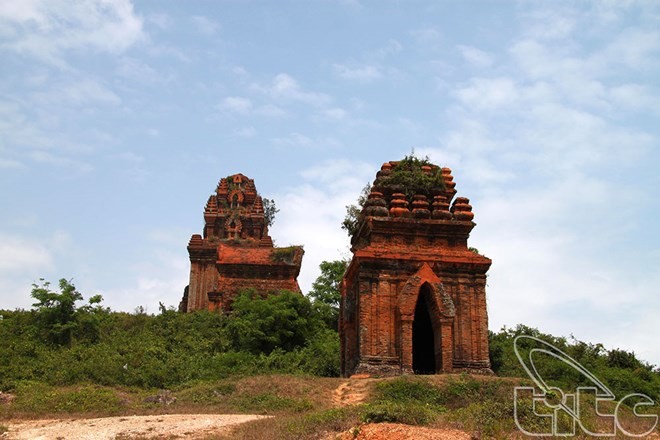 Cham towers in Quy Nhon (Photo: vietnamtourism.com)