An overall plan for developing the railroad network in Vietnam between 2020 and 2030 has recently been approved by Prime Minister Nguyen Tan Dung.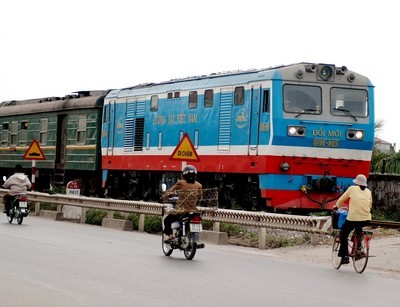 A north-south train in Vietnam
By the end of 2020, the rail sector will meet passenger transport demand of 13 percent and commodity transport 14 percent.

Railway transport of passengers in urban areas will meet 20 percent of Hanoi and HCM City's public demand.

Projects to build metro systems in Hanoi and HCM city are scheduled to be completed by 2030.

A number of other rail projects include the North – South high speed railway, Central Highland railroad and a railroad that links coastal provinces in the Red River Delta with those in the Mekong Delta will basically finish by 2030.

Under the plan, total estimated funds needed for construction between 2010 and 2020 will be VND1,335 trillion.