With the sudden and unexpected closure of one of the biggest travel companies in Russia, 'Lanta Tur Voyach' on January 27, one hundred and twenty Russian tourists were stranded and left to fend for themselves in the central province of  Binh Thuan.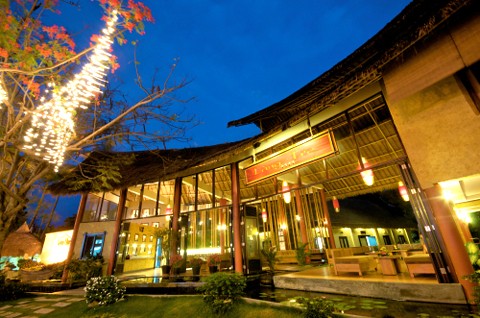 Bamboo Village Resort in Binh Thuan Province ( Photo: VNExpress)
The Russian Consulate in Vietnam is now coordinating with the department of Culture, Sports and Tourism and the Tourist Association in Binh Thuan Province, to resolve the crisis.
Representatives from the Russian Consulate met with related agencies on Monday and unanimously agreed that the Lanta Tur Voyach representative in Vietnam must bear full responsibility for the Russian tourists. 
'Even though the Lanta Tur Voyach office in Vietnam had a signed contract for the entire tour of the Russian group, the tour operator in Vietnam had abandoned the group mid-way, causing much anxiety to the visitors,' said Nguyen Van Khoa, chairman of the Tourist Association of Binh Thuan Province.
The group is being asked to use whatever resources they have to clear the bills of their stay at the resort, which will then be reimbursed by the insurance companies on their return to Russia.
Representatives from the Russian Consulate were pacifying their citizens and preparing to book return flight tickets for the 120 stranded visitors to return home.


Lanta-Tur Voyach is a leading Russian travel company, linked with more than 6,000 Russian agencies, the Commonwealth of Independent States, and the Baltic region.

Each year more than 100,000 Russians are served by Lanta-Tur Voyach. In 2008, Lanta-Tur Voyach formed a joint venture company in Vietnam, 'Lanta An', in Phan Thiet City in the central province of Binh Thuan, to provide deluxe services for Russian tourists. However, the company was dissolved later, to be replaced by 'Lanta Viet' in 2010.