The Italian firm Costa Crociere has chosen Saigontourist Travel Service Company to supply workers for its cruise ships.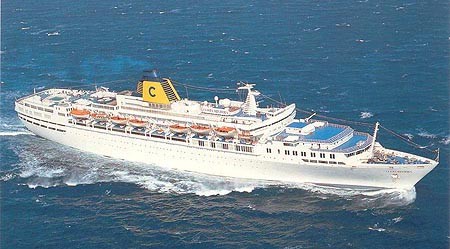 One of the Costa Crociere cruise ships 
Saigontourist will recruit at least 200 workers for Costa Crociere by December, according to the agreement. Starting next year, about 500 people will be recruited a year. 
The salaries of the workers will range from US$1,000 to US$3,000, depending their jobs and positions on the cruise ship. Their labor contracts will last one or two years.
 "We will recruit workers for 14 luxury cruise ships of Costa Crociere, which are operating in Europe, America, Asia, and the Middle East," said Vo Anh Tai, director of Saigontourist Travel.
Saigontourist has been a general agent of Costa Crociere in Viet Nam since 2006. The company provides services for the group's ships and passengers when they visit Viet Nam, as well as cruises for Vietnamese travelers.