Ministry of Culture, Sport and Tourism has just received a letter from the Singapore Tourism Board that Singapore is ready to welcome Vietnamese tourists to the country.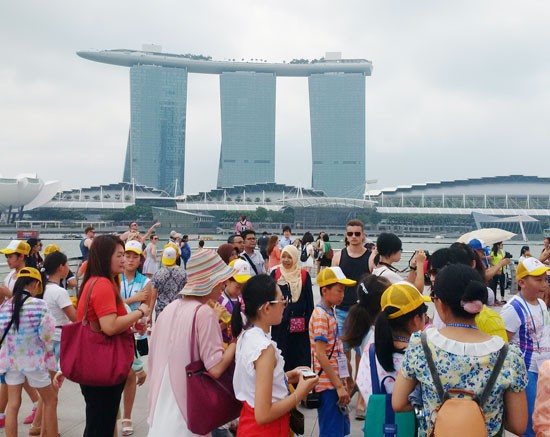 Crowded tourists visit Singapore. (Photo:Huyen Huong)

A Singaporean immigration agency said that some cases of Vietnamese visitors were denied entry to the country because these people did not present relevant papers as well as their purposes of traveling to Singapore.

Therefore, Singaporean immigration agency must transfer the tourists to another supervision agency to interview and find out more information.
Immigration officers will permit those who can enter Singapore if Vietnamese visitors have all required papers, valid passport, traveling purpose and duration of stay, added the Singapore's Immigration and Checkpoints Authority.