The over 100-year-old Sofitel Legend Metropole Hanoi has won the No. 1 spot on a list of the Top Hotels in Southeast Asia in 2014, according to the results of Conde Nast Traveler's 27th annual survey.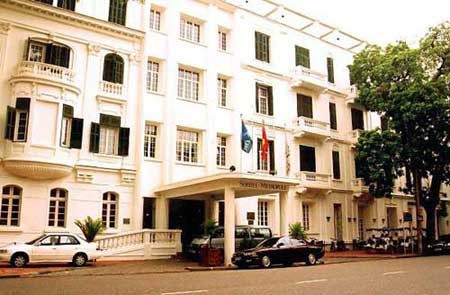 Sofitel Legend Metropole Hanoi
The hotel ranked the 5th position last year. It spent over US$20 million in renovations, over the past four years (2004-2009). The hotel still keeps the original 1901 architecture.

The Sofitel Legend Metropole Hanoi's themed suites indulge its connections to legendary people like Charlie Chaplin, Somerset Maugham and Graham Greene.

In addition, La Residence Hotel & Spa in Hue, the Park Hyatt Saigon, The Nam Hai and the Hyatt Regency Danang also placed among the top-ten resorts by the prestigious travel magazine.