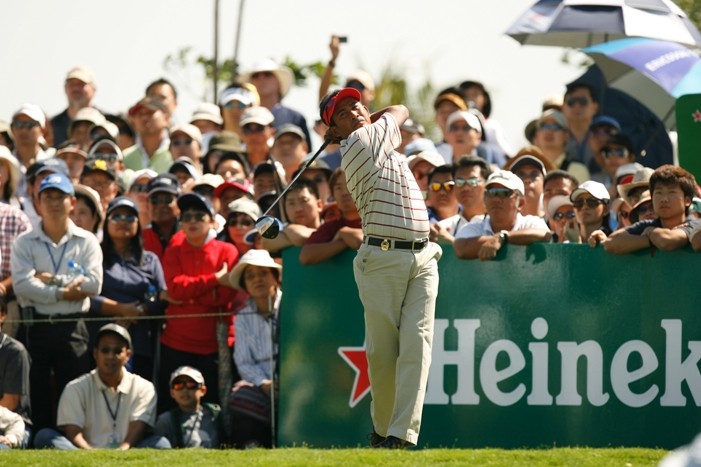 The Royal Trophy 2007 in Thailand attracted thousands of golfers across over the world
The Tourism Authority of Thailand is trying to attract Vietnamese golf tourists to the kingdom and held a meeting in Ho Chi Minh City last week for the purpose.
Mr. Pichai Raktasinha, director of the TAT office in HCMC, told SGGP English Online that he is observing rapid growth in golf in Viet Nam.
Both Vietnamese and expats are increasingly playing the game and the number of tournaments being organized in the beautiful courses in Ha Noi, HCMC, Da Lat, and Phan Thiet has increased, he said.
TAT now hopes to attract some of these golfers.
Golf made a start in Thailand over 60 years ago. The country's first course came up in Hua Hin and it remains a popular destination.
Thailand has over 200 courses and golf tourism is a popular product. The country also holds many
professional events every year, like the Asian Golf Tournament and the Royal Trophy between Asia and Europe, which is considered the Ryder Cup of Asia.
During these events, Thailand received more tourists than usual, Mr Pichai said, adding golf tourism would also help Viet Nam rapidly develop its tourism.
Since golf tourists are generally wealthy, they spend more money than normal tourists, he pointed out.