Ho Chi Minh City (HCMC) Department of Tourism has started a program to select and acknowledge restaurants in HCMC as a "Tourism Standard Restaurant". Ms. Tran Thi Hanh, Deputy Director of the HCMC Department of Tourism, Chairwoman of the Selecting Council has talked with the Sai Gon Giai Phong newspaper about conditions for the program participation.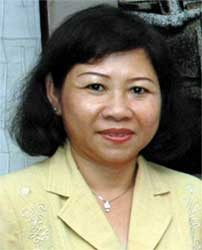 Ms. Tran Thi Hanh
Reporter: What papers are needed to register for tourism standard restaurant?
Ms. Tran Thi Hanh: Registration forms and grading forms can be obtained at HCMC Department of Tourism. Businesses have to grade their restaurants by themselves according to the form. Attached papers include information about the restaurant, staff list, a copy of business registration and other related papers such as certificate of fire safety, certificate of food origin, etc.
What is the selecting process?
Within 30 days after receiving the completed document, the Selecting Council and the Appraising Team, including HCMC Departments of Tourism, Trade and Health, will visit the restaurant to assess, select and certify the restaurant. The certificate of "tourism standard restaurant" is valid for two years. In the first year (2006), enterprises are free of registration charge.
What standards do restaurants have to meet to be certified as a tourism standard restaurant?
Restaurants have to meet the five following creteria groups:
1. Convenient location with parking lot, and the architecture of the restaurant being in harmony with the surrounding space.
2. Facilities being of good quality, good-looking and hygienic.
3. Menu being diverse, payment mode being convenient (by foreign currencies or credit cards), with music performances or other entertainments.
4. Managers and staff having been trained in specialized profession and foreign languages with good customer service attitude.
5. Standards of hygiene in the eating room, kitchen, restroom and areas around the restaurant, and standards of environmental hygiene such as system of water and waste disposal being met.
What will restaurant enterprises benefit from the recognition?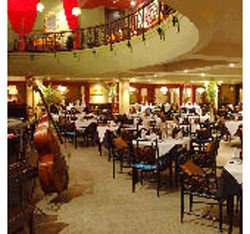 Maxim's Nam An Restaurant
Their restaurants will be affixed with a "Standard Tourism Service" plate, introduced on the Department's website and the city's tourism promoting publications published domestically and internationally, and informed to tourism enterprises to appeal to customers.
In addition, restaurants will be introduced on tourism columns and programs of newspapers, television and radio, on the Department's publications for introducing and promoting tourism and trade. Enterprises can use logo of the program on their publications, signboards and packaging.
For further information, visit our website at www.tourism.hochiminhcity.gov.vn
As many as seven restaurants have been awarded the certificate of "Tourism Standard Restaurant":

Maxim's Nam An Restaurant: 13-15-17 Dong Khoi Street, District 1
Nguyen Hue Restaurant: 115 Nguyen Hue Street, District 1
Duc Bao Restaurant: 34 Dong Khoi Street, District 1
Vietnam House Restaurant: 93-95 Dong Khoi Street, District 1
Lion Restaurant: 11-13 Lam Son Square, District 1
Givral Restaurant: 169 Dong Khoi Street, District 1
Song Ngan Restaurant: Mui Con Tieu Hamlet, Phuoc Hiep Commune, Cu Chi District