A program promoting domestic tourism titled ""Vietnamese people travel across Vietnam" has been launched by the Vietnam National Administration of Tourism (VNAT) in Hanoi on July 7.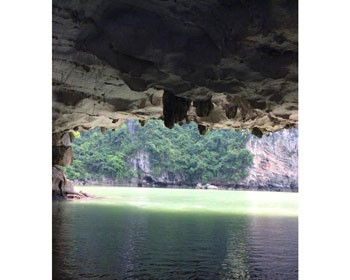 Ha Long Bay (Photo: KK)
The event focus on strengthening the growth of local tourism in the sea, islands and coastal areas; and encouraging overseas Vietnamese to visit their homeland and promoting the image of a safe and beautiful Vietnam with friendly people.
In related news, according to the National Statistics Department, the number of international tourists Vietnam receives in the first six months of this year is more than 4 million, a year-on-year increase of 21 percent.