Vietnam tour companies are competing for both domestic and international travellers for the forthcoming Tet holiday season.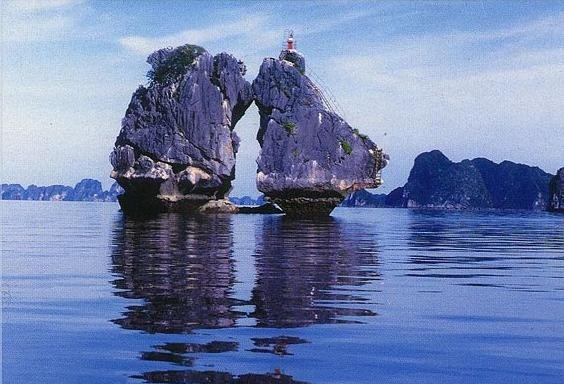 Ha Long Bay is an attractive destination in Vietnam.
The 2011 New Year holiday will span over eight days and promises big business opportunities for all travel agencies.  They are expecting people to take full advantage of the long holiday season to travel around the country.
Many attractive itineraries are being offered by travel agents to a wide variety of travellers, though people still hesitate when they have to choose the right agency. The bigger travel agencies like Saigontourist, Viettravel and Fiditour, are already well established brand names, but smaller travel agencies are trying to gain business by offering more competitive prices to attract customers. Some of these smaller agencies even offer tours to USA, Australia and Philippines at lower prices from VND5 to VND10 million.

The favorite overseas travel destinations are USA, Japan, Egypt, Australia, Thailand, China, Singapore and Japan. On the domestic front, the popular tours are mainly to Nha Trang, Dalat, Hue, Hoi An, Phu Quoc, Ha Long bay, Yen Tu mountain, Sapa Town and Ninh Binh City.

The outstanding contrast between big and small agencies is their level of professionalism and service. The bigger agencies provide very experienced and skilled tour guides which is so important when one is visiting a new place. A tour guide who is well informed about the history and culture of the place and is capable of interpreting that knowledge to you is always a valuable asset on a tour.
Travel firms should post video clips of tours on their websites, making it easier for customers to make their decision. However, it is still quite difficult for customers to make a choice which travel firms to choose, in spite of all the information provided. Customers are able to update tour information at travel firms like Saigontourist, Viettravel, Fiditour, TST tourist, Thien Ma tourist and Viet trust tourist.
In related news, some local tour operators in Ho Chi Minh City have introduced special tours for foreigners who want to experience the atmosphere of Tet or Lunar New Year, and see first hand how Vietnamese people celebrate their biggest annual holiday. 
Saigon tourist is offering a tour called 'Celebrate Tet with Saigonese'. The tour will last for five hours and cover China Town by Pedi cab and the flower market besides a few other tourist destinations. Bookings for this tour open from January 26 till February 2 and the cost of one tour is US$30 per person in HCMC and $45 per person in My Tho.
Ben Thanh Tourist has launched a tour of Vinh Long in the Mekong Delta province. The one day tour will cover Vinh Sang Tourist Park and visits to some families in Vinh Long Province to observe the typical life in this rural area and how the local residents celebrate Tet. The tour will cost $45 per person for groups of ten.