Products including hotel bookings, tour and packages will be auctioned for the first time in Việt Nam with the aim to bring more benefits for customers and boost the local travel market.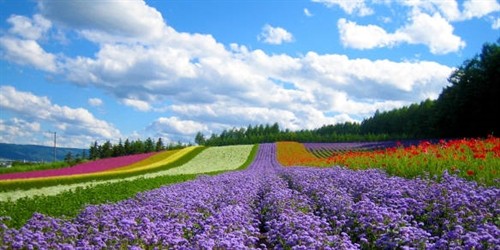 A flower field in Đà Lạt City, an attractive destination in Việt Nam. (Photo: begodi.com)
Each deal with specific information of products is available on www.begodi.com/bidding.
Bidders will have a chance to enjoy travel products and services at the price they wish with more add-on benefits. First deals offering chances to visit destinations in Hạ Long Bay, Đà Nẵng and Sa Pa are available on the website.
Begodi is an online travel agent specialised in online hotel booking. The website was launched in Việt Nam at the Việt Nam International Travel Mart earlier this year with the estimation of about 10,000 hotels across Asia on site. The website is multi-language.