National flag carrier Viet Nam Airlines has just sought US permission to launch a direct flight from Ho Chi Minh to Los Angeles via Japan's Osaka, expected to open late this year.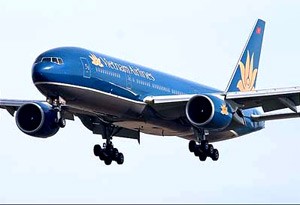 A direct flight between Viet Nam's Ho Chi Minh City and Los Angeles is expected late this year.
State-run Viet Nam Airlines which officially submitted the request to the US Department of Transportation said it is carrying out tasks to enhance safety-monitoring capabilities as required by US authorities.
Meanwhile, the US Trade and Development Agency is funding Viet Nam US$1.4 million for a three-phase project to improve such safety and supervision capabilities in aviation under international standards.
 
The Viet Nam Civil Aviation Bureau has so far completed the first phase.
This direct flight linking the US and Viet Nam would create opportunities to promote bilateral commerce and tourism relations, helping the Southeast Asian country further penetrate into the global economy, said the US Embassy in Ha Noi in a recent statement.