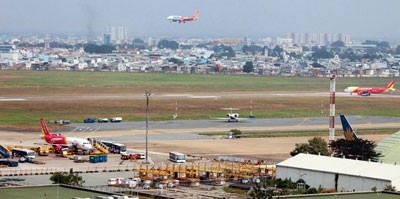 Vietjet Air buys new aircraft (Photo: Courtesy of Vietjet Air)
Vietjet Air buys an Airbus A320-200 to expand service during Tet festive Season. This increases the company's current fleet to 11 aircrafts.
The addition will provide more than 10,000 seats per week, to meet increasing demand and ensure a stable flight schedule. 
The extra aircraft will also help expand operation during the year.
Vietjet Air currently operates 16 domestic and international routes. The company will continue to launch new routes in hopes of connecting tourist and business hubs. 
The expansion will offer more options for foreign and domestic passengers.