The low-cost Vietnamese airline VietJet Air yesterday launched its inaugural flight between Hanoi and Taipei (Taiwan-China).
.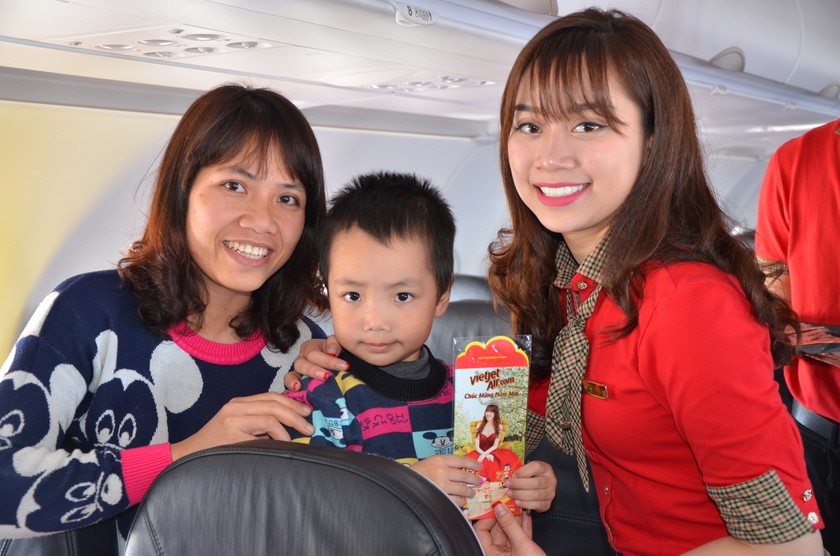 Passengers receive gifts from vietjet (Photo: Coutersy of Vietjet)
The new route was put into operation right before the New Year Lunar holidays in order to meet the increasing travel/business demand from the two countries. The new route is also to ease the travel of people, who have lived and worked for a long time in Taiwan (China), to unite with family members for Tet holidays.
With the Lunar New Year just around the corner, Vietjet's flights are filled with joy and surprises as passengers were presented with free gifts and took photos with Vietjet's beautiful cabin crew on the flight. At the Taoyuan International Airport, a lively Flash-mob dance crew welcomed passengers and interacted with passers-by to spread Vietjet's holiday spirit to all.
 
The flight between Hanoi and Taipei takes 2 hours and 40 minutes one way, and is operated every Monday, Wednesday and Thursday. Flight VJ5972 will depart from Hanoi at 15:10 and arrive at Taipei at 18:50(local time). The return flight VJ5973 will depart from Taiwan's capital city at 19:50 and arrive in Hanoi at 21:30 (local time).