Vietnamese budget carrier VietJet Air has just signed an agreement with Amadeus - a leading technology partner for the global travel industry.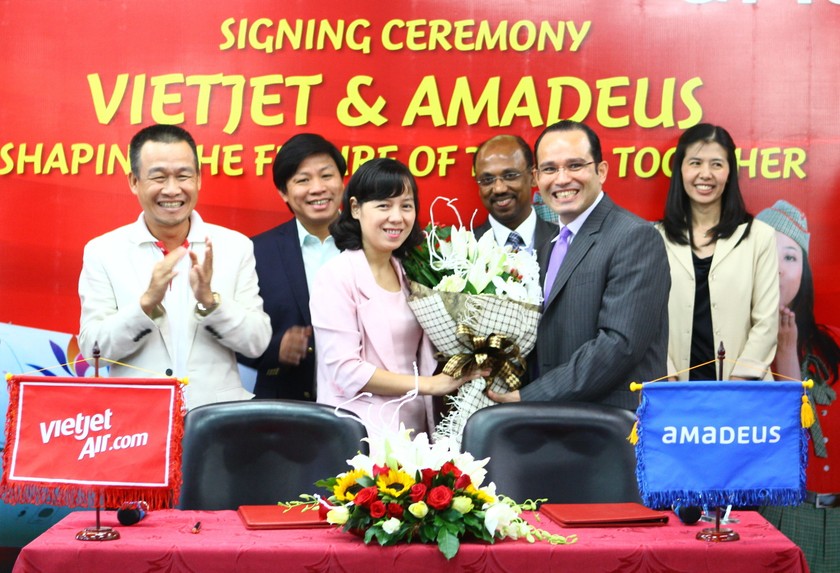 At the signing ceremony (Photo: Coutersy of Vietjet Air)
Under the newly signed agreement, VietJet Air will expand the ticket channels all over the world and connect more than 446 global airlines in terms of travel solutions.

The partnership offers business opportunities to thousands of travel agencies and more flying chances to customers all over the world. Travel agencies worldwide can book the carrier's flights and get confirmation in real-time using Amadeus.

Via the Amadeus travel agency network, VietJet Air plans to offer its full range of attractive fares and content around Asia Pacific beyond its home market of Vietnam to boost growth. Amadeus users are expected to have access to VietJet Air content soon.
Additionally, Vietjet Air has selected the Amadeus e-Ticket Server to manage the airline's interline partnerships primarily to serve markets in Vietnam and in the region.