The Ministry of Transport officially announced new upgraded airfare prices on December 7.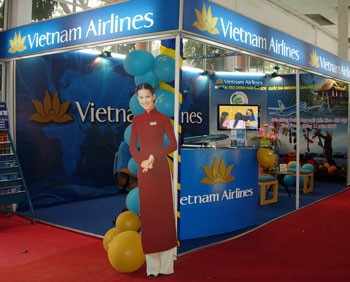 Vietnam Airlines announces new fare prices on local flights from December 15. (Photo: KK)
On the same day, the national flag carrier Vietnam Airlines announced new fare prices on local flights in accordance with the new price frame, applicable from December 15.
Accordingly, the highest increase will be by 20 percent on economy tickets and up to 5 percent on business class tickets.
The air fares on routes between Ho Chi Minh City, Hanoi and Da Nang will rise by 15 percent.
Airfares for flight routes under 500km will be VND1,320,000 (US$60);  VND1,780,000 for under 850km; VND2,300,000 for 850km to 1,000km; VND2,560,000 for 1,000km to 1,280km; and VND3,150,000 for more than 1,280km.