Vietnam welcomed over 649, 000 international tourist arrivals in October, increasing 3.6 percent and 16.1 percent compared to last month and the same period last year respectively.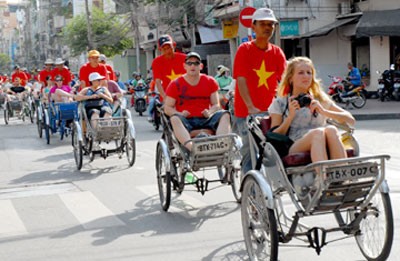 (Photo:SGGP)

However, number of international tourists arrived in Vietnam between Jan. and October  decreased by 4.1 percent compared to the same period last year, reached only 6.34 million visitors.
 
The number of tourists from China, Laos, Philippines, Russia, France and Sweden visiting Vietnam reduced sharply. The country saw a dramatic decrease of Australian visitor number, representing 281,500 arrivals reduced by 6.6 percent.
 
Meanwhile, number of visitors from the Americas increased by 1.1 percent, reaching 524,000 arrivals. The United States topped the list with the most 403, 900 visitors, a 7.9 percent jump over the same period in 2014. 
There was a breakdown of African visitors, going up at least 48.2 percent.